Ms. Donally has over 25 years of experience in finance and investments, predominantly in mining. She is a Managing Partner of Sprott Inc and a Managing Partner of Sprott Resource Streaming and Royalty, where she's responsible for all aspects of the business from institutional fund raising to originating, structuring, concluding and monitoring financing transactions. Prior to her role at Sprott, she was a Managing Director at Denham Capital responsible for managing a global mining portfolio. Prior to that she worked for Investec Bank and Rand Merchant Bank, providing project and development finance to mining companies. Caroline started her career at BDO Spencer Steward.
Ms. Donally currently serves as a director of Highland Copper Company Inc. and was a director of Turquoise Hill Resources Ltd. She holds a Bachelor of Accounting Science (Honours) from the University of South Africa, a Bachelor of Commerce from the University of the Witwatersrand and the CA(SA) Chartered Accountant designation.
Caroline is frequently asked to provide her views on the mining finance markets by the press and is a frequent speaker on mining finance at international conferences. She has been awarded the title of one of "100 Global Inspirational Women in Mining" twice.
Mr. Gignac is President & CEO of G Mining Ventures Corp., which is a mining company engaged in the acquisition, exploration and development of precious metal projects and is currently building the Tocantinzinho Project in Brazil. He has 20 years of experience in the mining industry in various engineering and management roles. Mr. Gignac holds a Bachelor of Engineering from McGill University, a Master of Applied Sciences from École Polytechnique de Montréal and is a CFA® charterholder.
Kim Keating is a Professional Engineer with 25 years of broad international experience in the oil and gas, nuclear, hydropower, and mining sectors. Most recently, Kim was the Chief Operating Officer of the Cahill Group, one of Canada's largest multi-disciplinary construction companies with operations across the country. Prior to joining the Cahill Group in 2013, Kim held a variety of progressive leadership roles from engineering design through to construction, commissioning, production operations and offshore field development with Petro-Canada (now Suncor Energy Inc.). Throughout her career, Ms. Keating has made significant engineering & project management contributions to major projects in the Canadian, Norwegian and UK energy sectors, bringing a wealth of strategy, operational leadership, and technical expertise to her roles. She is currently a board director of Yamana Gold Inc., Major Drilling International Inc. & Drax Group plc. Kim is also a founding member of Makwa-Cahill Limited Partnership, a nuclear-qualified indigenous fabrication company. Ms. Keating graduated from the Rotman-Institute of Corporate Directors Education Program and was awarded her ICD.D designation.
Ms. Keating has also held numerous volunteer leadership roles, including serving as Co-Chair of the 2025 Canada Games, Vice-Chair of Memorial University's Board of Regents, Vice-Chair of the Fisheries and Marine Institute Advisory Committee, board director with the Cancer Care Foundation NL, Chair of the Rhodes Scholarship selection committee and Chair of the St. John's Board of Trade. She holds a Bachelor of Civil (Structural) Engineering degree, a Master of Business Administration, is a registered member of the Professional Engineering & Geoscientists NL (PEGNL) and holds the Canadian Registered Safety Professional (CRSP) designation. In June 2016, she was named a Fellow of the Canadian Academy of Engineers, a national institution through which Canada's most distinguished and experienced engineers provide strategic advice on matters of critical importance to Canada.
In 2022, Kim received the Atlantic Canada Top 25 Most Powerful Women in Business Award and in 2018 received the Memorial University Faculty of Engineering Distinguished Alumni Award, the Professional Engineers and Geoscientists of Newfoundland and Labrador Community Leadership Award, as well as the St. John's Board of Trade Community Builder of the Year Award.
Mr. Krcmarov is a geologist and an experienced international mining executive who has held mine site, regional and corporate leadership roles. Mr. Krcmarov currently serves as a technical advisor to Barrick Gold Corporation, having previously served as an executive with that company for 13 years, and as Executive Vice President Exploration and Growth since 2016. In these various roles, he led exploration teams which have discovered, drilled, and delineated multiple value adding orebodies, including several world-class greenfield discoveries.
His leadership capabilities span mineral exploration, drilling operations, mining operations, change management, R&D, strategic planning and execution. Industry specific expertise includes evaluation of new business opportunities, negotiation of joint ventures, M&A, scoping to feasibility study steering committees as well as capital markets and investor relations, gained over a 33-year career in the natural resources sector.
Mr. Krcmarov's international experience spans many countries in five continents, and he has a strong track record running efficient and safe operations, conducting effective community relations, and engaging in constructive dialogue with institutional investors, financial markets, board members, government officials and other stakeholders. Mr. Krcmarov holds a Master of Economic Geology from the University of Tasmania and a Bachelor of Science in Geology from the University of Adelaide.
Ms. Juliana Lam has extensive executive level financial management and international business experience in diverse industries including mining, manufacturing, services and distribution. Ms. Lam has served in a number of leadership positions including: Executive Vice-President and Chief Operating Officer of Chartered Professional Accountants of Ontario; Executive Vice-President and Chief Financial Officer of Uranium One Inc.; Senior Vice-President, Finance at Kinross Gold Corporation; and Chief Financial Officer at Nexans Canada Inc. Ms. Lam holds a Bachelor of Arts from the University of Toronto, an MBA from the University of Western Ontario, is a Chartered Accountant (CPA, CA), and holds the ICD.D designation from the Institute of Corporate Directors.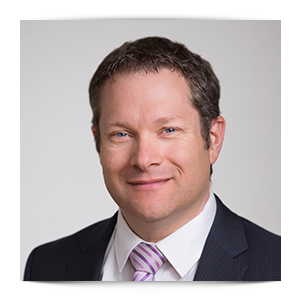 Mr. Larocque has been the President and Chief Executive Officer of the Corporation since September 2015. Prior to that, he was the Corporation's Chief Financial Officer for nine years, having progressed through a number of roles, including Corporate Controller, since joining the Corporation in 1994. Throughout his roles, Mr. Larocque has consistently had direct involvement in operations, acquisitions and branch set-ups. He is a Chartered Accountant and holds a Bachelor of Business Administration from Laval University. He has served as a director of Assumption Life Mutual and of Louisbourg Investments.
Ms. Rennie is a graduate of the University of Alberta (BComm.) and a Chartered Accountant. She was Sr. Vice President, Human Resources and Organizational Effectiveness for Epcor Utilities Inc. from 2004 to 2005. Prior to 2004 she was Principal of Rennie & Associates, which provided investment and related advice to small and mid-size companies. She is currently a director of several public companies.
Ms. Veenman has over 25 years of mining industry experience, both as a public company director and as a senior executive. She currently serves as a director of Iamgold Corporation, Royal Gold Inc, NexGen Energy Ltd. and Noront Resources Ltd. She is also Co-Chair of the Boost Child and Youth Advocacy Centre, a non-profit organization dedicated to providing support and services to victims of child abuse. Previously, she was Senior Vice-President and General Counsel and member of the executive leadership team at Barrick Gold Corporation, a large international gold mining company. In that capacity, she was responsible for overall management of legal affairs, extensively engaged in that company's significant mergers and acquisitions and financing transactions, and was involved in a wide range of operational, regulatory, political and social aspects of the mining business. Ms. Veenman holds a law degree from the University of Toronto and has obtained the ICD.D designation from the Institute of Corporate Directors.
Mr. Zurel is a Chartered Accountant and holds a Bachelor of Commerce degree from Dalhousie University. From 1998 to 2006 Mr. Zurel was Senior Vice-President and Chief Financial Officer of CHC Helicopter Corporation. Mr. Zurel is currently President/Owner of Stonebridge Capital Inc., a private investment company that invests in a variety of businesses, including Atlantic Canadian start-up and high-growth companies. In addition to his role with Major Drilling he is a director for several other public and private companies and non-profit organizations.