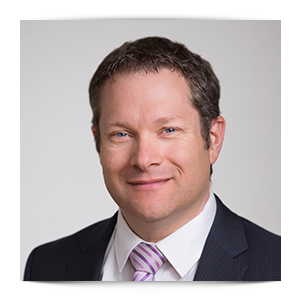 Denis Larocque
President & Chief Executive Officer
Mr. Larocque joined Major Drilling in 1994 and was appointed Chief Executive Officer on September 11, 2015, having held the office of Chief Financial Officer since 2006. Previously, Mr. Larocque was Major's VP Finance after rising in a series of roles with the Company. Through the period of geographic expansion for Major Drilling that saw it grow from a privately owned Canadian company to a publicly traded multinational, Mr. Larocque was involved in acquisitions and branch office setups in countries on every continent. Mr. Larocque holds a Bachelor of Business Administration from Laval University and received his Chartered Accountant designation in 1991.
Ian Ross
Chief Financial Officer
Mr. Ross joined Major Drilling in 2011 as the Director of Tax and most recently held the position of Corporate Controller. He is a Chartered Professional Accountant having also completed the CICA In Depth Tax program. He holds a bachelor of commerce with a major in accounting from Mount Allison University. Prior to joining Major Drilling, he worked in the public accounting industry.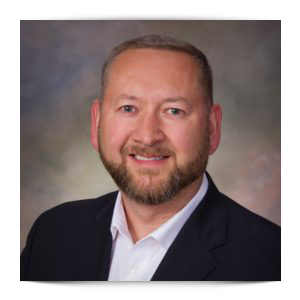 Ashley Martin
VP Latin American Operations
Mr. Martin has worked exclusively in the drilling services industry since graduating from the Mineral Technology Program at CNA in 1995. Mr. Martin has held various technical positions with Voisey's Bay Nickel (INCO/Vale) before joining Major Drilling Group in 2001. For the past 17 years, he has held various management positions within the company including General Manager of Canadian Operations. Most recently, he held the role of Regional Manager for South America as he transitioned into his current position as VP Latin American Operations.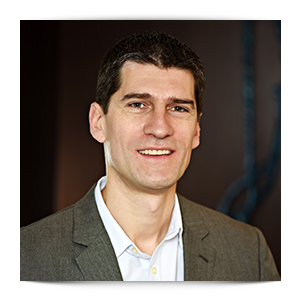 Marc Landry
VP Technology & Logistics
Mr. Landry joined Major Drilling in 2005 and held the position of Corporate Controller prior to his current role. He is a Certified Management Accountant and holds a bachelor's degree in accounting from Université de Moncton. Prior to joining the Company, Mr. Landry worked in public accounting and in the manufacturing industry.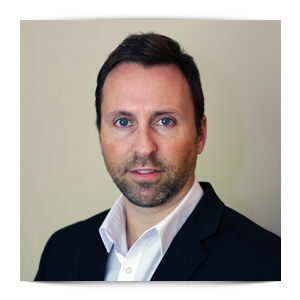 Andrew McLaughlin
VP Legal Affairs & General Counsel
Mr. McLaughlin joined Major Drilling in 2015 after nine years with Canada's Department of Foreign Affairs. He served as a diplomat in the Canadian Embassies in Mexico and Cuba, and as a lawyer in the International Law Branch. Prior to joining the foreign service, Mr. McLaughlin worked as a lawyer in private practice. He holds a Bachelor of Commerce from Mount Allison University, a Bachelor of Laws from the University of New Brunswick and a Masters in International Business Law from the University of London (UCL/QMUL).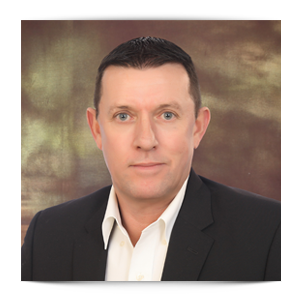 John Ross (JR) Davies
VP Australasian & African Operations
Mr. Davies has worked in the drilling industry continuously since 1989 after completing mechanical and engineering studies in Perth, Western Australia. He has held various field and management positions in several different countries globally gathering hands on knowledge of a very diverse range of drilling services. Initially starting with Pontil Pty Ltd before it was acquired by Major Drilling in 1996; previous positions with Major Drilling include Regional General Manager - Asia, until his current position of VP Australasian & African Operations.
Ben Graham
VP HR & Safety
Mr. Graham joined Major Drilling in 2007 after 10 years of experience in the construction industry. He has worked in a variety of positions and was most recently the Global Human Resource & Environmental Health and Safety Director. He earned a bachelor's degree in business management from the Goddard School of Business and Economics at Weber State University and is certified as a Professional in Human Resources (PHR).
Barry Zerbin
VP Canadian Operations
Mr. Zerbin started his career with Major Drilling as a helper in 1991. He has since held various Canadian field and management positions within the company. Roles include Continuous Improvement, Safety Coordinator, Area Manager - Saskatchewan & Yellowknife, Coring Manager - Canada, and most recently General Manager - Canadian Operations.
Kevin Slemko
VP US Operations
Mr. Slemko is an experienced management professional with over 32 years of expertise in the mining and drilling industry. For 25 years he worked in operations before expanding his skills as a successful client-facing business development strategist with capabilities in marketing, acquisitions and ESG guidance. He is an accomplished operations manager with deep knowledge of safety management systems, continuous improvement, and leadership. His career advancement includes progressively responsible multi-task positions in training, planning, development, supervision, and project management. He has led projects across the globe, working most recently as Major Drilling's Corporate Business Development Manager supporting the company's expansion and growth. He has been with Major Drilling since 2014 initially as Operations Manager - US Underground, following the acquisition of Taurus Drilling.