When the business community wants insights into mining industry trends, it often turns to exploration drilling experts for understanding. Such is the case with the Global Business Reports interview of Major Drilling President and CEO, Denis Larocque, featured in its 2021 report on Québec Mining.
"The report paints a big picture about leading companies championing commodity exploration and mining development in Québec," Larocque said.  "We're proud of our long history in the province, going back to Dominik Drilling and Hosking Drilling, which became part of Major in the early '80's. Those acquired companies were part of the Quebec Drilling picture for years before that, but gave Major Drilling a great base for the following years, up to today."
Québec is a top-ranking mining jurisdiction supported by mining-friendly regulations and initiatives. Major Drilling's ongoing presence there is through partnerships with several mining companies that explore for a variety of commodities. Major Drilling drilled its historic, record-setting 3,467-meter Canadian diamond drill hole at Osisko Mining's Windfall Lake project in January 2020.
A Major Drilling EF-100 drill turns at Osisko Mining's Windfall Lake project in January 2020.
Historically, Québec is a strong producer of gold, iron concentrate and zinc. Rare earth minerals like niobium, titanium dioxide, cobalt and platinum also make the province a favorable mining environment. Other Major Drilling partners thriving in the region include Radisson Mining in Cadillac.
As part of 80 interviews that discuss the shape of the industry in Québec, Larocque's commentary shows how Major Drilling's upswing in 2021 contracts indicates general industry demand. An increasing number of companies are showing ability to invest in exploration even while overcoming COVID-19 global pandemic restrictions and impacts.
In the article, Larocque explained his view on the current mining industry cycle mirroring the booming period from 2004 to 2012 followed by a six-year downturn. "Now the mining companies are running out of reserves again, and despite the pandemic, we saw the seniors come to the table with bigger programs and the gold price improved. We saw the first wave come from the seniors, which got the attention of the investment community, and we then saw the juniors raise money."
Larocque predicts the next leg of the cycle will come from base metals which should be starting much bigger programs.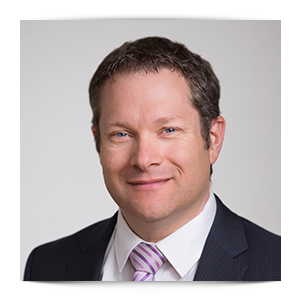 Denis Larocque, Major Drilling President and CEO
See the full report, "Global Business Reports Québec Mining 2021: Engineering, Consulting & Drilling Services," on page 49, here which we recommend as one our Major Drilling Defining Reads.
Follow Major Drilling on LinkedIn, Twitter, Facebook and Instagram to receive the latest company news and updates. Learn more about how to make your next drilling project safe and successful with Major Drilling.