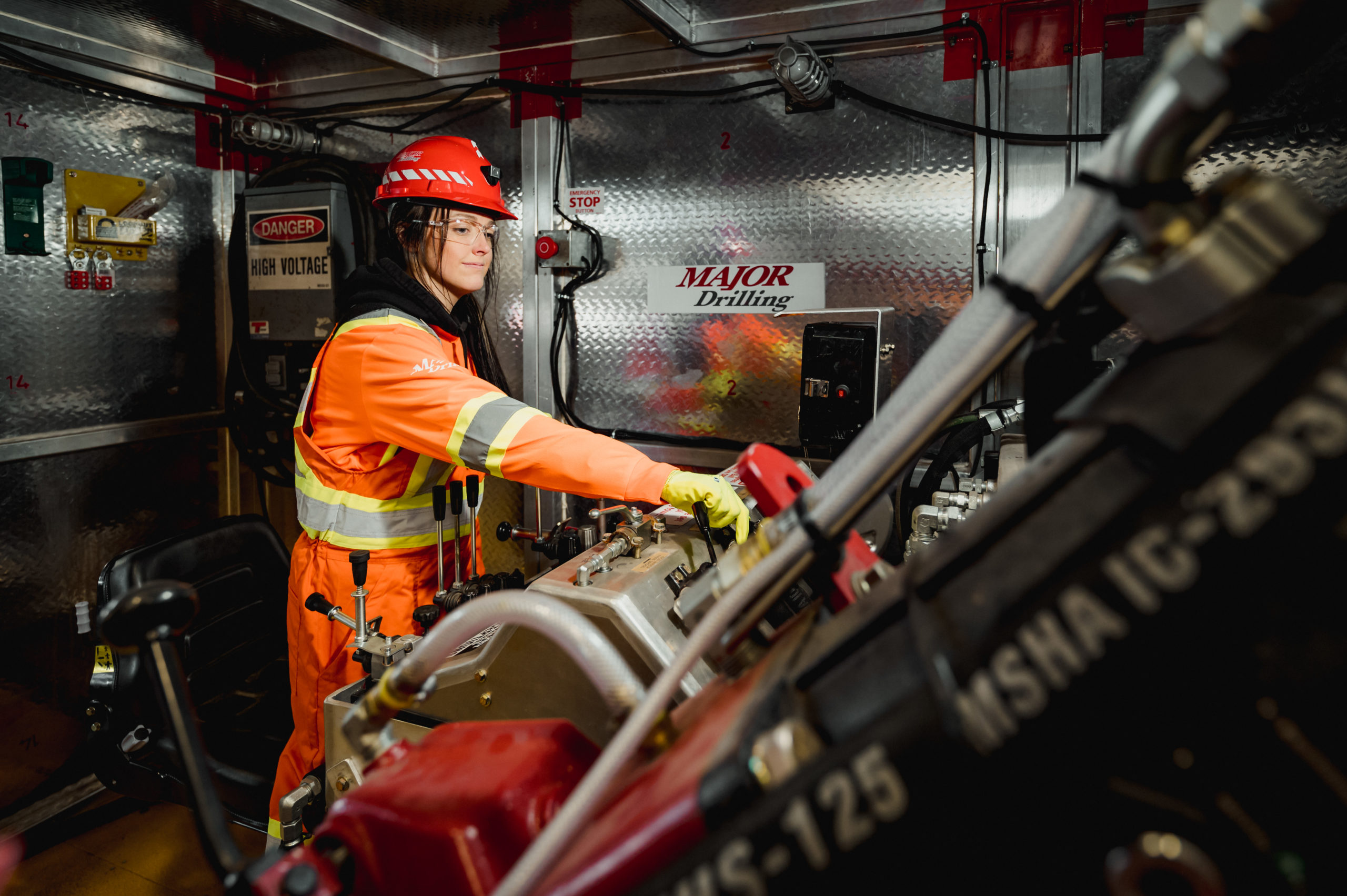 The world is being transformed by environmental, social and governance practices. Governments, corporations, investors and consumers are under pressure to make ESG a priority. Now that a great majority of companies have committed to ESG through policy, the critical next step is putting those policies into practice
In an article recently published by the Canadian Institute of Corporate Directors, the concept of moving from corporate commitments to taking action, especially on climate, is underscored. Article authors Andrew McLaughlin, Major Drilling VP Legal Affairs and General Counsel, and Jo Mark Zurel, Major Drilling Director, advise, "In navigating these rapidly changing and choppy waters, it's easy to lose sight of what's important and where boards should direct their attention. With record-setting weather events and the climate crisis now at the forefront of our collective consciousness, the best bet is to focus on moving from commitments to action."
EY continues to rank ESG as a top priority for mining and metals companies going into 2023. Source: EY.com
Ernst & Young, one of the big four accounting firms for multinational professional services, supports that sentiment with its own report that ESG "still tops the agenda for mining and metals companies" in 2022 and 2023.
McLaughlin and Zurel similarly emphasize how "ESG considerations continue to be further embedded in mainstream business practices and enterprise risk assessments." Yet, for many corporations, emissions reduction commitments and targets have come without clear plans on how to achieve them.
"As the fanfare subsides and reality sets in, companies are now expected to make real headway in moving from emissions-reduction commitments and net-zero targets to concrete action and results," the articles states.
McLaughlin and Zurel discuss how the shift to a net-zero economy will involve a great demand for minerals and metals. As an industry leader in specialized drilling, Major Drilling is uniquely positioned to help discover the resources required to drive the green energy transition.
"As we're part of our mining clients' 'scope 3' emissions, [Major Drilling has] a unique opportunity to proactively partner with them in their broader efforts to identify and reduce emissions in their operations," write McLaughlin and Zurel.
The article ends with an optimistic outlook, noting that the Canadian mining industry can aspire to be internationally recognized as forward-looking and ESG-minded. This is possible when companies choose to "get on with" living up to progressive values and collectively move toward a net-zero economy.
See the full article, "ESG: Getting on With it," as published by the Institute of Corporate Directors, which we recommend as a Major Drilling "Defining Read" here.
McLaughlin has previously written about the need for companies to identify a roadmap for an effective ESG framework which can be read here. 
Andrew McLaughlin, VP Legal Affairs and General Counsel, is part of Major Drilling's Executive Management Team. He joined Major Drilling in 2015 after nine years with Canada's Department of Foreign Affairs. He served as a diplomat in the Canadian Embassies in Mexico and Cuba, and as a lawyer in the International Law Branch. Prior to joining the foreign service, Mr. McLaughlin worked as a lawyer in private practice. He holds a Bachelor of Commerce from Mount Allison University, a Bachelor of Laws from the University of New Brunswick and a master's degree in International Business Law from the University of London (UCL/QMUL).
Jo Mark Zurel, Major Drilling Group International Director is a Chartered Accountant and holds a Bachelor of Commerce degree from Dalhousie University. From 1998 to 2006 he was Senior Vice-President and Chief Financial Officer of CHC Helicopter Corporation. He is currently President/Owner of Stonebridge Capital Inc., a private investment company that invests in a variety of businesses, including Atlantic Canadian start-up and high-growth companies. In addition to his role with Major Drilling, he is a director for several other public and private companies and non-profit organizations.
Follow Major Drilling on LinkedIn, Twitter, Facebook and Instagram to receive the latest company news and updates. Established in 1980, and publicly traded as Toronto Stock Exchange ticker symbol TSX: MDI, Major Drilling is the preferred specialized drilling contractor for all tiers in the mining industry. The company operates on five continents as the world leader in specialized drilling using mining industry ESG principles to guide sustainability. As the leading mining supplier and drilling contractor for specialized contracts, Major Drilling is a trusted mining partner through industry upturns and ongoing exploration projects. Learn more about how to make your next drilling project safe and successful with Major Drilling.